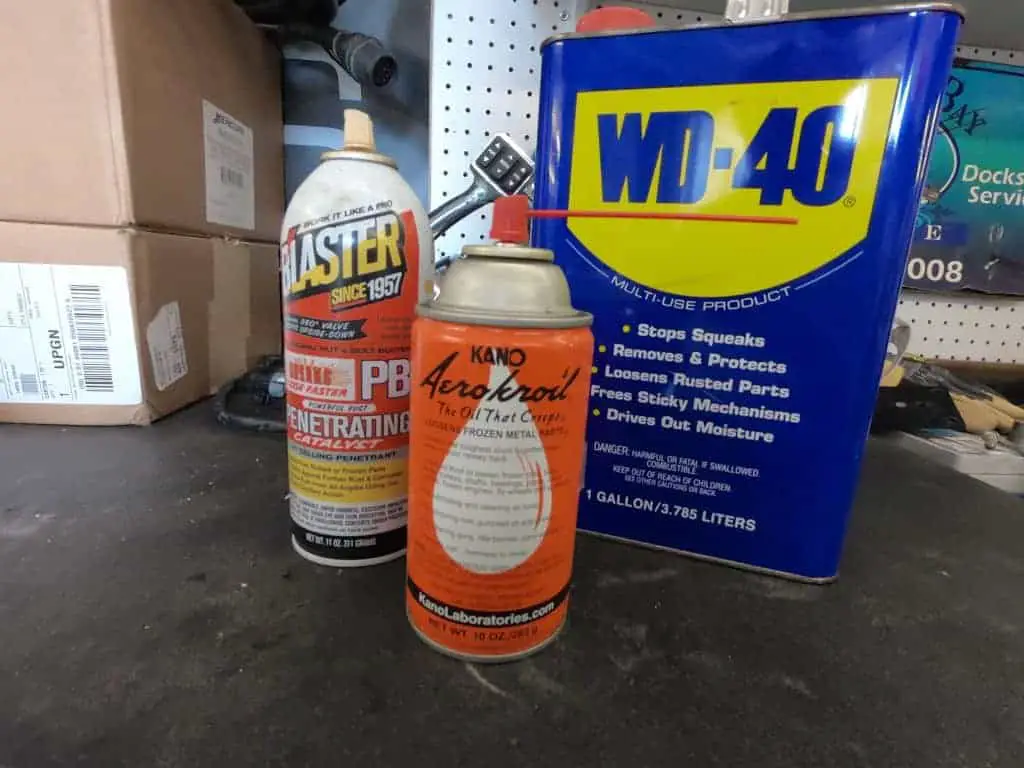 What is the Best Penetrating Oil for seized bolts?
Stuck bolts? Broken studs? What is the best lubricant to get it out before drilling? In my opinion, Kroil is the King of the Penetrating Oil world! Aerokroil by Kano after many trials and tests always seems to come up hands down above the competition!
What is Kroil you may be asking, well let me give you a little run down on this product and why it comes out ahead of the more commonly known products.
What in the world is Kroil?
Kroil is a lubricant that was developed by Kano Laboratories Inc and has been in business since 1939! The company is located in Nashville Tennessee and is mainly known by the major industries and the fortune 500 companies.
They sell directly from their website at www.kanolabs.com and also have independent sellers across the United States.
Why does Kroil stand out?
The company's slogan is, "The Oil That Creeps." After using the oil, you will realize, it really does creep! PB Blaster, (any of them), nor WD-40, or any other mainstream penetrating lubricants seem to get into the seizure like Kroil. Kroil is extremely impressive when working it into a corroded bolt and it's ability to lubricate.
Once you soak a bolt in Kroil and get it to move, it only takes a couple back and forth's and a couple applications. Then, Voila! It penetrates and the bolt releases! It's simply magic! Not to mention, Kroil smells amazing as well.
When it comes down to it, if you can't get a bolt to come out using Kroil. Then it is time to get out the torch and put some fire to it because that thing is not going to be coming out. You are basically to the point of drilling and tapping!
Try using Kroil! You won't regret it!
After trying Kroil, it has become a must have can to the shop and all oil cabinets. Before you get out the drill and tap, try out a can of Kroil and believe me, you'll never go back!